Vertical vacuum cleaner for home with wet cleaning function BORT BSS-22DC-MULTI AQUA
01/11/2021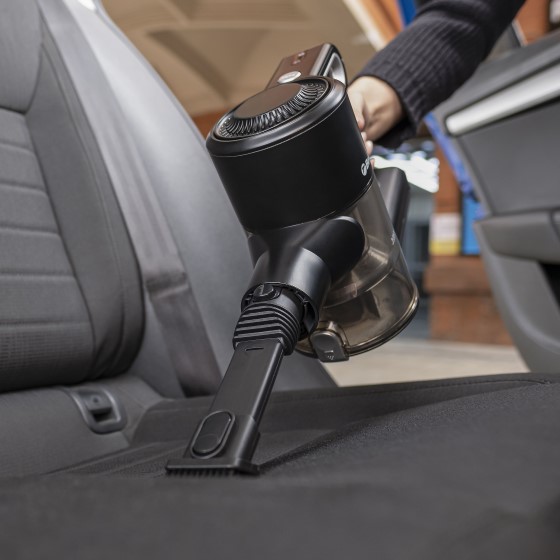 Сleanliness of the car interior thanks to BORT BSS-22DC-Multi Aqua
Novelty 2021!
It's high time to upgrade your house and car salon cleaning!
Our line of vertical vacuum cleaners has got a novelty: BORT BSS-22DC-Multi Aqua.
Ease of operation
Its key advantage is an additional wet cleaning function.
The kit includes a water tank with a microfiber cloth.
This will help save time on two different tasks: vacuum cleaning and washing the floors.
There's a vertical parking option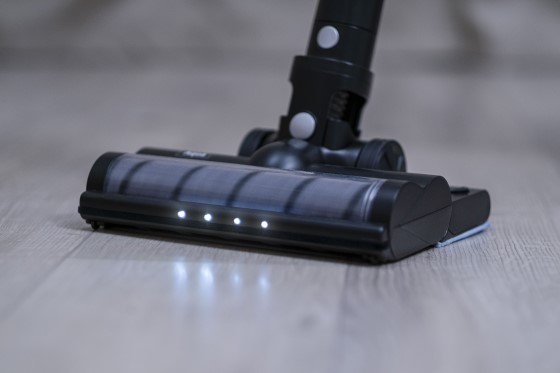 Cleaning zone lightning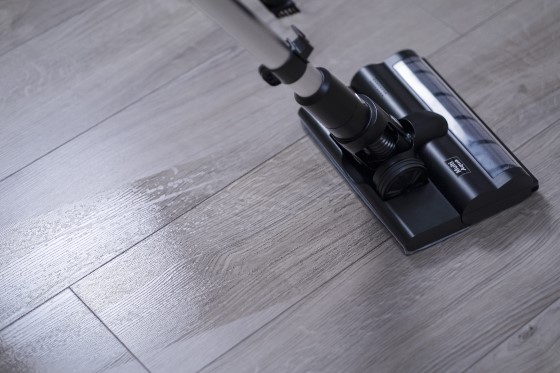 The vacuum cleaner washes the floor after collecting garbage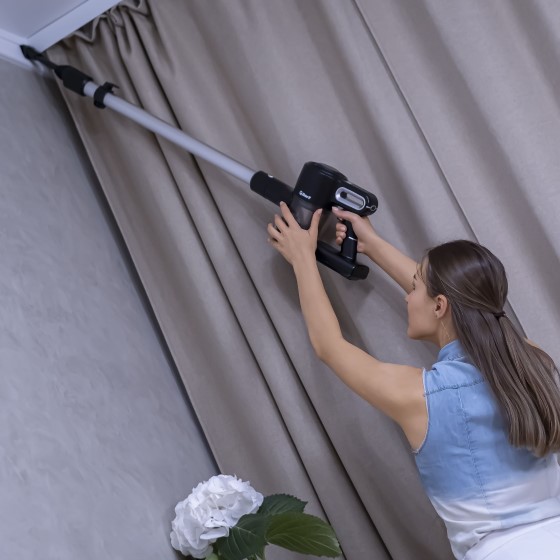 Versatility of the vacuum cleaner BORT BSS-22DC-Multi Aqua
More power
Multi Aqua features 90W power and 22 kPa vacuum capacity, which makes it more efficient than other vacuum cleaners.
But despite this, it's very light – 1.4 kg only.
Key characteristics
The dust collector size is 1 liter. The vertical parking function will make it easier to store the vacuum cleaner without drilling the walls for charging.
The kit includes 2 nozzles: a narrow slit and one for furniture.
The battery life is 35 minutes, which is enough for a large apartment.
And of course – the enhanced shape and design will turn the cleaning process into a sheer delight!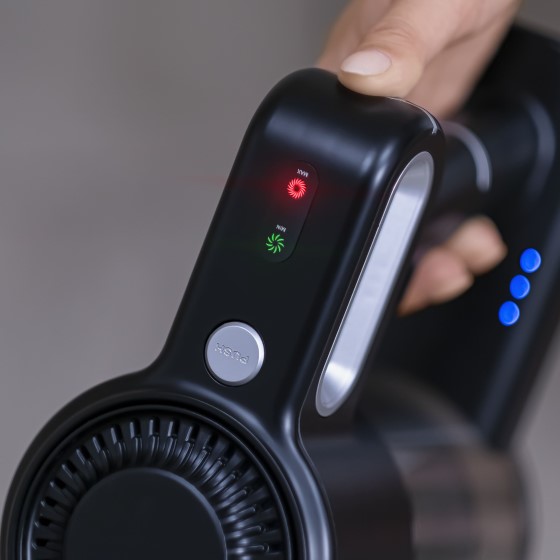 BORT BSS-22DC-Multi Aqua
01/11/2021