Description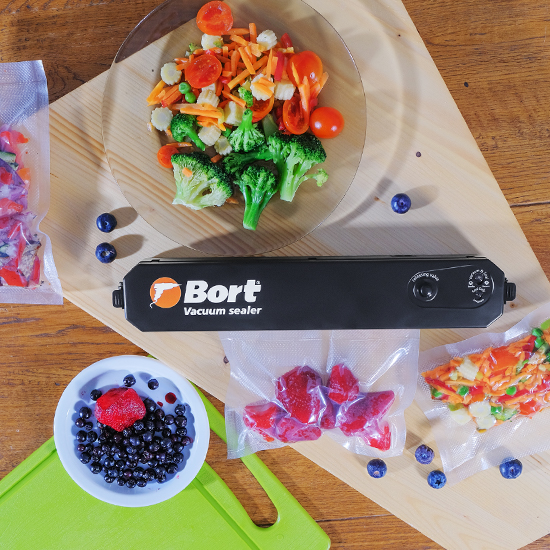 Вакууматор сохарняет свежесть продуктов
BORT BVV-100 VACUUM SEALER
From now on, not only a refrigerator can extend the shelf life of products. A vacuum sealer is becoming more and more popular. It is successfully used at enterprises and in households. When such a device is used, food doesn't spoil for a long time. Products preserve all the nutrients.
The main technical parameters of the vacuum sealer:
Power – 90 W;
Vacuum degree – 0.6 bar;
Device capacity – 10 l/min;
Maximum width of the bag used – 270 mm;
Device weight – 540 g;
Bag size – 37.5 x 7.3 x 8.0 cm.
The device body is made of plastic. The device is mechanically operated, works on 230 V mains. The set also includes 5 vacuum bags.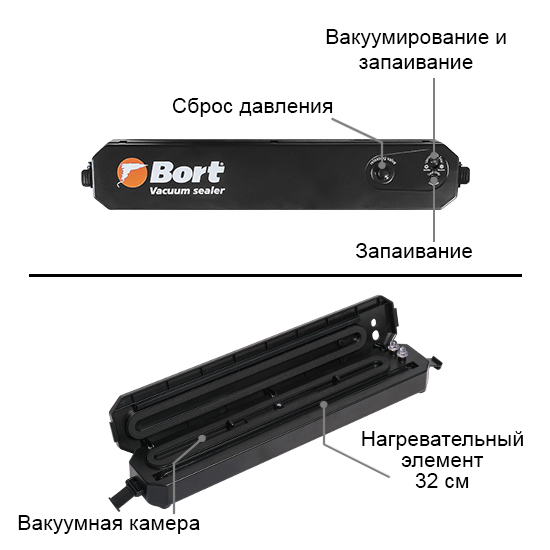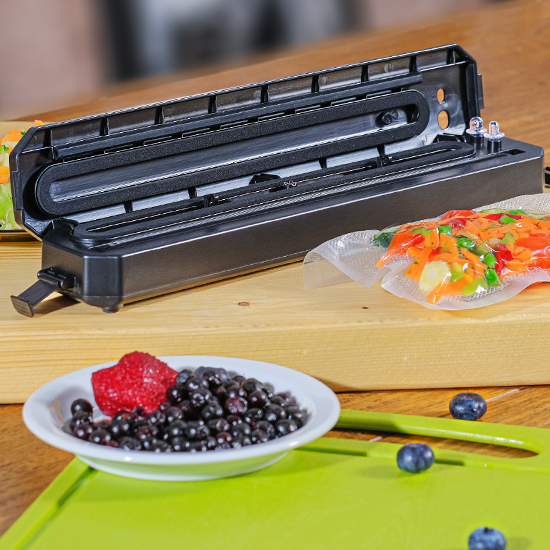 Advantages vacuum sealer
BORT BVV-100 vacuum sealer is a household appliance. It is safe to use, functional, and well-made. Many housewives will like the device's original design. Being lightweight and compact, it won't take up much space in the kitchen. The equipment will seal any products in 8 seconds.
Functions of vacuum sealer:
Vacuum generating and sealing are used for dry products;
Simple bag sealing is used for wet food.
The vacuum sealer features a ready light. It flashes green when the air is pumped-out and shines red when sealing the bag. At the end of the process, the light becomes dim. The device is convenient to fix in closed position using two clasps. When the appliance is not in use, you can disconnect the power cord.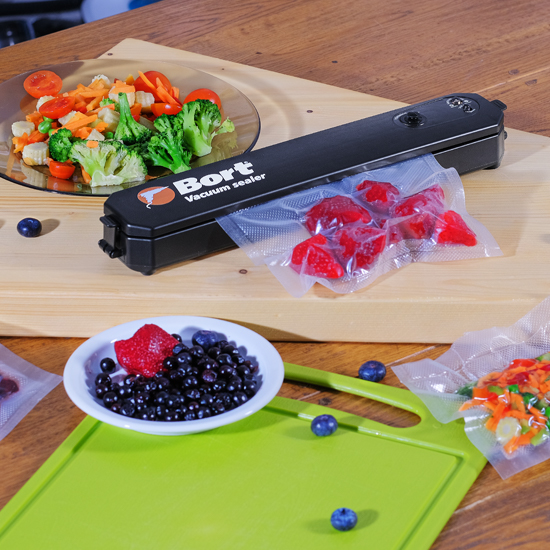 Compact dimensions and big advantages
For all questions regarding the operation of the product, you can contact our specialists by phone:
Monday — Friday:
10:00 — 18:00
Specifications
Includes
Attachments