Your indispensable "helper" in any situation
Each of us at least once needed to screw or unscrew various kinds of fittings. In good old days we used to do it with screwdriver but technical progress is moving on and now here comes cordless drill/driver, a modern analogue of a screwdriver. By using cordless drill/driver you can complete any task faster, better and most importantly without extra effort. The main thing about modern cordless drill/drivers is that there is no need to prepare hole before you screw fitting in the place. We don't want to tell you about how to choose cordless drill/driver since there are many such articles on the internet. Let's better pay attention to areas of application of cordless drill/driver and which characteristics should be observed.
When choosing cordless drill/driver, the first thing to do is define area of application and based on that you should choose specific model with paying attention to the following characteristics:
The higher this attribute, the lower effort you will need to working with this tool. For home improvement tasks models with 10.8-18 V will be the best.
Cordless drill/drivers have two modes of operation: drilling and screwing. For drilling tasks high rpm (1000 rpm) is needed and low torque. For screwing tasks, on the contrary, low rpm is needed (up to 500 rpm) and high torque. For using at home you need tool with 2-speed gearbox: first speed for screwdriving, second speed – for drilling, and also there are cordless drill/drivers with 3-speed gearbox.
Battery characteristics (type and capacity).
Cordless drill/driver is more handy since it's easier for moving around. You don't need to search for power source. Corded drill/driver is cheaper but not as convenient in work because you will dependable on having socket around. Corded drill/driver could be used when you need to do loads of work and you have easily accessible source of power.
Battery capacity defines how much time tool will work without recharging. The higher this attribute is, the longer tool will work. Most popular capacity for home tasks is between 1-2 Ah.
This attribute defines tool's strength. For simple home tasks, 10-12 Nm is enough. If you're planning to work with fittings, then you can choose tool with 20 Nm. To be sure that you will handle any work around the home, 30 Nm will definitely be enough.
Our cordless drill/drivers will be useful not only in workshop, but also at home, in basement or garage. They save you a lot of effort, complete easily any time-consuming work, increase its quality.
---
Our recommendations for your DIY projects
Assembling and disassembling of furniture or its elements (shelves, bookcases, etc).
Assembling furniture on your own is a time-consuming task, but it saves a lot of money and helps you demonstrate intelligence. Furniture assembling will give you a lot of pleasure in case if you prepared all parts in order of assembly manual and chose the right tools. You can speed up the whole process with the help of cordless drill/driver. When choosing tool, please pay attention if a tool is equipped with forward, reverse switch. If you assemble something incorrectly, you can easily and quickly unscrew fittings.
For assembling and disassembling you can choose one of the following models: BAB-10,8Nx2Li-FDK or BAB-10,8-Px2D.
---
Hanging a TV-set
You like to watch TV in the kitchen or in the living room and save space? So do we, because it is comfortable.
TV-set can be hung in the walking area and it won't be obstacle for walking in this area and chances, that you will knock it over, are reduced to zero.
To hang a TV-set is a simple task, especially, if good quality fitting is at hand and necessary tool as well. We use following models for assembling: BAB-14Ux2Li-FDK and BAB-14x2Li-XDK.
In case if you need to use rotary hammer, then model BHD-920X will be suitable for making holes in stone and concrete walls.
---




Home improvement
You're planning to make some repairs? If you need to assemble suspended ceiling or bulkhead, mount floors or repair roof, you will definitely need a powerful cordless drill/driver. In this case, models BAB-18UX2Li-FDK or BAB-18X2Li-XDK are recommended.
---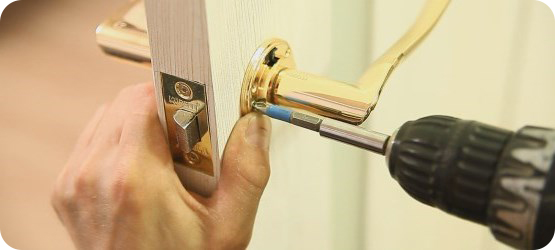 Replacing door-lock
Sometimes you need suddenly to change door-lock on connecting doors or on modern iron doors. For quick, convenient and high-quality work you can choose between BAB-10,8X and BAB-10,8N-Li.
---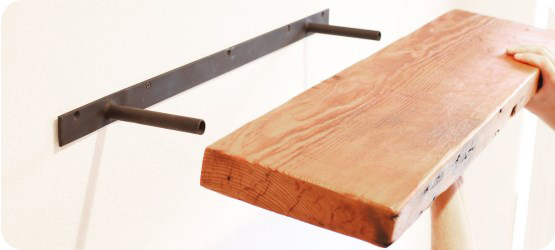 Hanging shelf or mirror
Shelves and mirrors are used not just for their primary purpose but also as an element of interior, so they have a place in every home. Before you hang a mirror on the wall, you should thoroughly think of where to place it, height of placing and tools needed for installing it.
For assembling objects on common surfaces and PVC you can purchase model BAB-14x2Li-XK. When assembling on tile or concrete surface, model BAB-10,8N-LiD will be the best. If you need to use rotary hammer, then the model BHD-850X is recommended for making holes in concrete or stone walls.
---
Please pay attention!
Cordless drill/driver for home work will be perfect for occasional work or low-volume tasks. Such tool can be used for completing simple repair or building tasks: screwdriving and removing fitting (screws, nuts), drilling wood, metal, drywall.
Professional cordless drill/driver is used for long and continuous use. Area of its application is complicated and capacious repair and building tasks.